Professional Hydraulic Fittings Manufacturer and Supplier in China
Laike is a leading manufacturer of hydraulic hose fittings and hydraulic solutions provider in China. We have been focusing on the production of hydraulic products for more than 20 years, with complete quality control and rich product types, and a complete inventory can provide a complete one-stop service.
---
Best Hydraulic Fittings for Sale
Laike is a manufacturer and supplier of hydraulic fittings in China. Our products include various hydraulic fittings, adapters, quick couplings, crimping machines, hydraulic steel pipes. If you have needs, contact us immediately.
---
Popular Hydraulic Hose Fittings Products
---
As a leading manufacturer of hydraulic hose fittings in China, Laike focuses on providing hydraulic products and solutions that can meet customer needs. From us, you can get hydraulic products with lower prices and full functionality. If you need to buy, please contact us immediately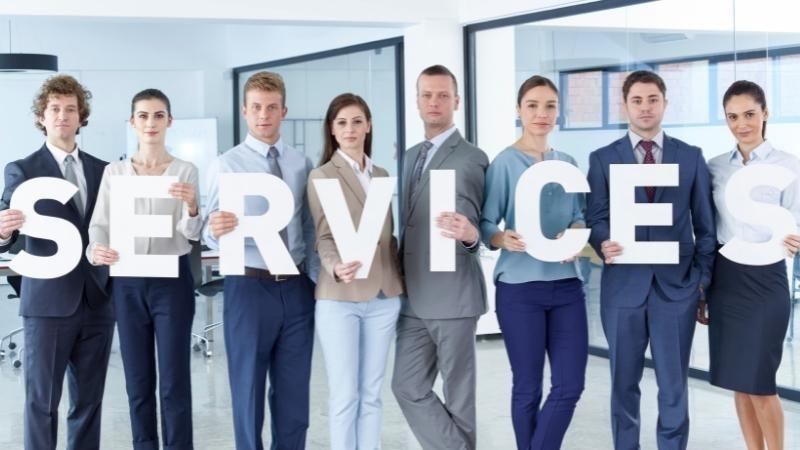 One-stop Service
We have complete inventory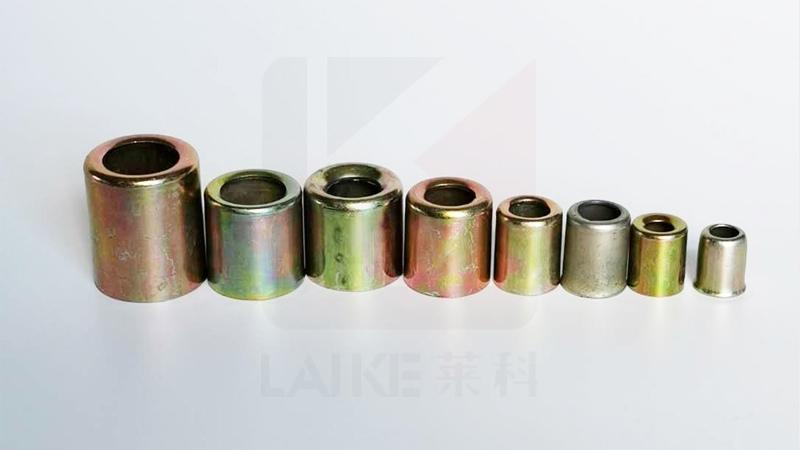 Provide Sample
We provide our sample if you need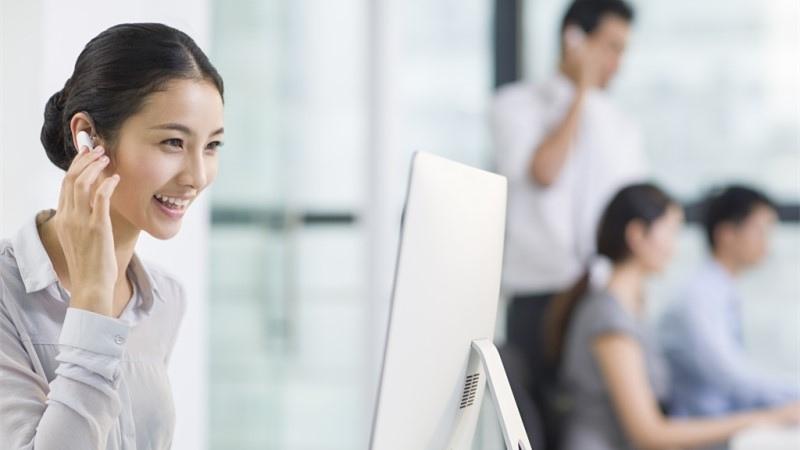 Quick Response
Provide 7*24 service
---
Why Choose Us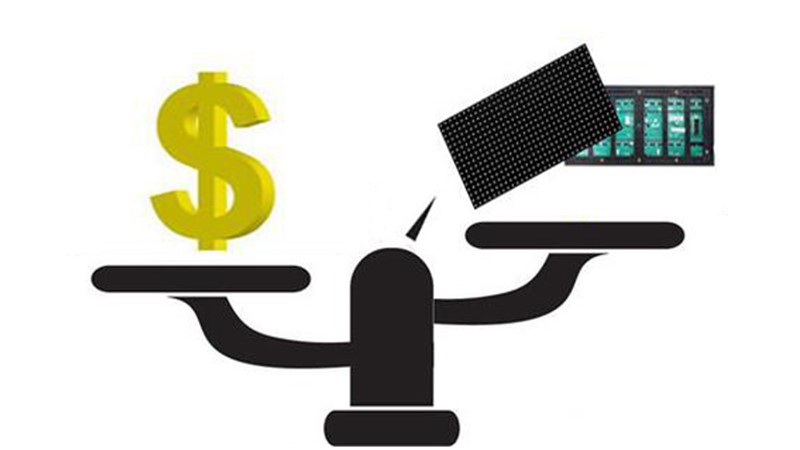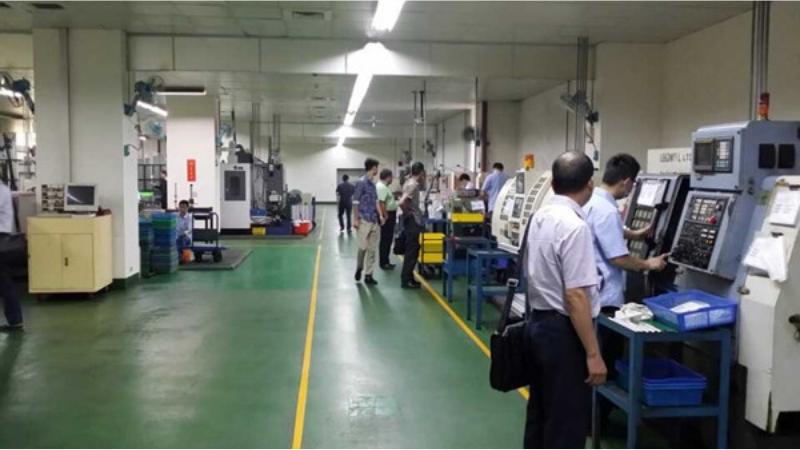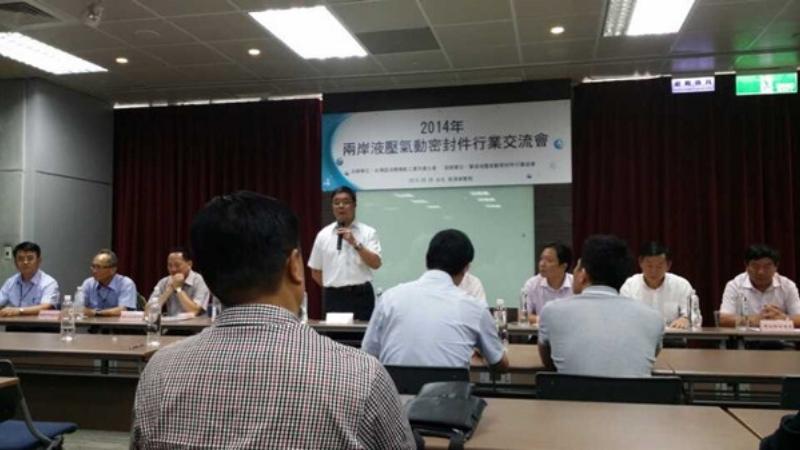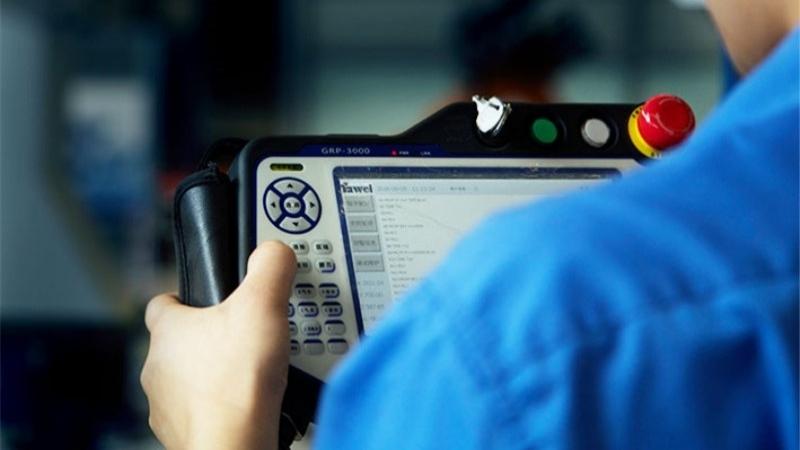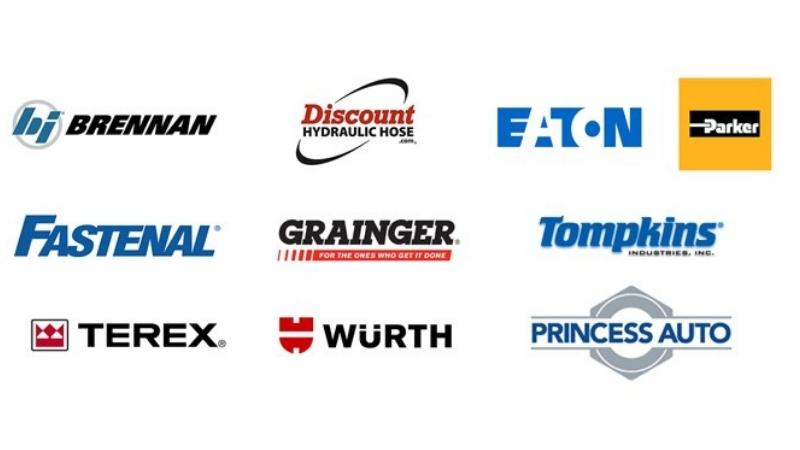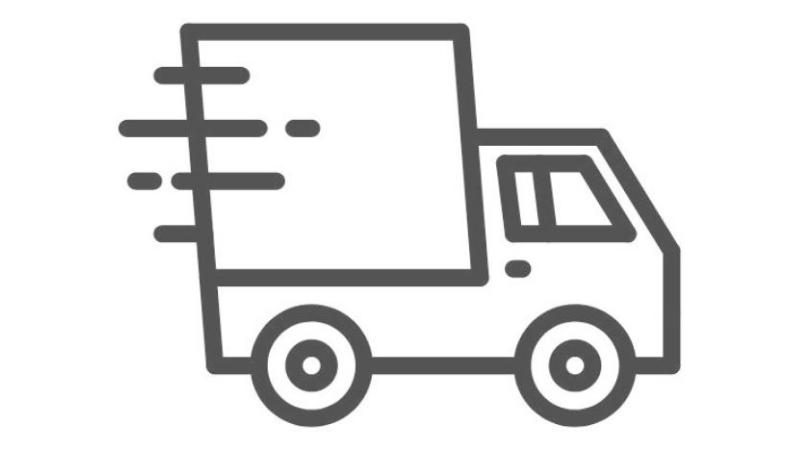 ---
To learn more about our hydraulic hose fittings, click to view our PDF!
We provide excellent products and services in 150 countries and regions around the world.
---
Hydraulic Hose Fittings: Guide to FAQ
1.What is hydraulic hose fittings

hydraulic hose fittings connect hoses to other hydraulic components to allow fluid transfer.

hydraulic hose fittings are widely used in hydraulic systems to connect hoses to hydraulic components, valves, actuators, cylinders, and other tools. By being installed on hydraulic hoses, hydraulic hose fittings and hoses work together as a hose assembly to allow oil, air, gasoline and other hydraulic fluids to flow between different media and to where they are needed. During transmission, hydraulic hose fittings provide a strong and secure connection by safely holding pressure and preventing potential leaks.

Hydraulic couplings can be found in almost every industry, but not all hydraulic hose fittings do the same job. Given their range of use, it's important to choose the right type of hydraulic coupling for your application, hose size and assembly.
2.What are the different types of hydraulic hose fittings?

O-Ring Face Seal (ORFS)

Hydraulic fittings equipped with this kind of sealing method provide a secure and reliable elastomeric seal They can eliminate leaks in hydraulic systems that operate at pressures that can reach up to 6. 000 psi, ORFS fittings can be split into the following types:

Straight ORFS Fitting

A straight screw connection with a male ORFS connection point to male PRT, G, or metric threads.

Elbow ORFS Fitting

Elbow ORFS Fitting is an elbow screw connection with an ORFS female connection and an ORFS male connection at an angle.

Tee ORFS Fitting

This is a T-shaped screw connection with three connection ports. One is a female ORFS connection port, with two other male ORFS connection ports. One is a female ORFS connection port, with two other male ORFS connection ports.

Cross ORFS Fitting

This is equipped with four male ORFS connection ports and is useful for distribution or combining.

DIN Or BSP

These stand for 'Deutsches Institut für Normung' and 'British Standard Pipe DIN or BSP - these stand for 'Deutsches Institut für Normung' and 'British Standard Pipe' and are a type of hydraulic fitting commonly used across Europe.

DIN hydraulic fittings

DIN hydraulic fittings are interchangeable with different brands of fittings. They are used in industrial, construction, and oil applications and industries.

BSP Hydraulic Fittings

BSP hydraulic fittings are threaded in accordance with the BSP standard. These fittings are primarily used to interconnect pipes and seals, which are achieved by interlocking external (male) and internal (female) threads. These fittings are common in the plumbing industry due to the U.S. National Tapered Pipe Thread (NPT) standard and are widely accepted worldwide except for North America.

Mating Angles

Hydraulic fittings with angled seats with straight or parallel threads for sealing. When male and female threads are joined together, the threads do not actually form a seal. Instead, the fitting is mechanically sealed by joining the mating angle seats together, thus creating a seal.

Tapered Threads

This type of hydraulic fitting has both male and female threads. The male fitting's threads are on the outside, while the female fitting's threads are on the inside. When the male and female couplings are threaded together, the tapered threads are deformed. As a result, this puts pressure on the coupling, which creates a seal. Unfortunately, these fittings are prone to tearing and contamination of sensitive areas, which often results in them being banned for use in hydraulic and pneumatic systems. It is also known that the lubricity of these fittings can lead to excessive torque.
3.What does JIC mean in the context of hydraulic fittings?

JIC stands for Joint Industry Council. These fittings are typically manufactured using nickel alloys, brass, carbon and stainless steel.

Benefits of JIC Hydraulic Hose Fittings

Very durable. They can be constantly disconnected and reconnected without damaging the fittings.

Works perfectly in high temperature applications

Created with SAE regulations and fittings in mind, making them highly compatible and versatile

Has a wide range of fittings to meet the needs of all industries

Disadvantages of JIC fittings

These fittings have a lower pressure rating compared to other types. This makes them unsuitable for high vibration applications

Due to the metal-to-metal design, they are limited to hydraulic fluid and non-critical applications. They are very susceptible to cracking from over-tightening.
4.What materials are used to make hydraulic hose fittings?

Plastic hydraulic fittings

These types are more resistant to corrosion than metal fittings. However, they are weaker and less durable. This is why, despite their low cost, they are not the preferred choice for hydraulic applications. Metal fittings are better suited for high pressure ratings in industrial applications.

Steel hydraulic fittings

These types of fittings are made of steel alloys, which means they are more durable than plastic fittings. For example, carbon steel fittings can withstand temperatures from -53°C to 260°C.

Stainless Steel Fittings

As the name implies, these are stainless steel variants of steel hydraulic fittings. Stainless steel fittings are used when they are required to withstand temperatures ranging from -253°C to 648°C. Their toughness makes them the fittings of choice for highly corrosive environments. Fittings made of this material are typically rated up to 10,000 psi, with some special designs capable of withstanding pressures up to 20,000 psi. The main drawback to these products is their high price, which often prompts the industry to consider alternatives for less abrasive applications.

Brass fittings

These fittings are not as rugged as stainless steel fittings. However, they provide a tight seal against leaks and meet standards such as SAE (Society of Automotive Engineers), ISO (International Organization for Standardization), DIN (German Standards Institute) and JIS (Japanese Industrial Standards).

Aluminum fittings

Hydraulic fittings made of aluminum are lighter than steel, but resistant to corrosion. These qualities make them more popular in transport hydraulics, such as in the automotive industry.
5.The difference between permanent and field reusable fittings

Permanent hydraulic fittings (also known as crimp fittings) require a crimper to be attached to the hose, while reusable hydraulic fittings use a wrench and vise to attach to the hose.

With the growing popularity of portable hydraulic crimping machines for mobile technicians and field use, the use of reusable hydraulic fittings is becoming less and less common.
6.What factors to consider for hydraulic hose fittings?

The criteria for selecting the correct end fitting for a hydraulic hose are size, material, temperature, pressure, application and assembly. Proper evaluation of these criteria is essential to ensure a safe and reliable connection. Each of the factors mentioned above are detailed below.

Size

When it comes to size, the important measurements to consider are the inner and outer diameter of the hydraulic coupling. The diameter must match the diameter of the hydraulic hose. Fittings that are too large or too small in size will not seal properly and result in failed or leaking connections.

Materials

Different materials have different properties that affect and determine compatibility with fluids. Therefore, it is critical to ensure that the fitting is compatible with the hydraulic fluid and the working environment. Identify both and choose between brass, aluminum, steel or stainless steel. The most widely used seal material is the O-ring made of NBR.

Temperature

In addition to ensuring that the different materials that make up a hydraulic fitting can withstand the operating temperature, the type of fitting should also be considered.

Pressure

Hydraulic fittings are subjected to different levels of pressure in different industries and applications. Make sure the fitting is rated for the desired pressure range. Operating above the rated pressure may result in leaks and even pose a risk to people in the working environment.

Applications

Depending on the industry or application, fittings can be used for mixing or dispensing. Therefore, hydraulic fittings such as T-shaped and cross-shaped are considered.

Assembly

Hydraulic systems that require frequent connection and disconnection of hoses or tubes should consider quick-connect fittings. For example, a hydraulic compression fitting can also eliminate the need to weld or solder fittings. It uses a compression nut that fits snugly against the collar to create a tight seal.

Longevity

The need for a permanent fitting or a fitting that can be removed and replaced frequently will affect the style of fitting you choose. If this fitting is to be replaced frequently, a field attachable fitting will work just fine, but if you need a permanent and strong fitting, using a crimping machine to permanently crimp your fitting is the perfect choice.
7.What are the standard approvals for hydraulic hose fittings?

NPT/NPTF

This is the most commonly used type of thread in North America and is recognisable by its tapered inner diameter and outer diameter . This creates a self-sealing fitting.

BSPT (JIS-PT)

Also known as the British Thread Type, is standard fittings adopted internationally for making connections and sealing pipe ends.

Metric Taper

This is the most commonly used thread type in Europe and is known for its precise cylindrical inner and outer diameters.

SAE Straight Thread

A thread type known for its reliability and reusability-has excellent sealing due to its 90-durometer O-rings.

ISO 6149

This is equipped with a straight thread O-ring port, useful for diagnostic port applications.

JIS-B2351

This thread type is primarily used as a hose adapter for equipment manufactured in Japan or Korea. These usually come with BSP threads.

DIN Metric

Since this thread type uses the German Industrial Standard, they are popular throughout Germany and the majority of Europe.

BSPP (JIS-PF)

These are BSPP connectors that follow the standard British thread dimensions.

4-Bolt Flange

These come in a variety of types, catering to either standard or heavy-duty applications
8.Why Choose Laike

Laike has successively obtained ISO9001:2000, RoHS and other certificates, joined CHPSA, served as the trustee of NHPSA, applied for and obtained the American LAIKE trademark, etc.

The production equipment used by Laike is advanced and complete to ensure reliable guarantee of product output

With a professional technical team, product design and production are reliable and efficient. Our technical staff have won numerous awards in skill competitions.

With reliable quality, reasonable price and excellent service, we have successfully established our reputation and won customers from all over the world. Some of our major customers include Parker, Eaton, Terex, PrincessAuto, etc. Our cooperation includes OEM/ODM services, customization, etc. We will strive to keep up with our work, upgrade and improve, innovate and invent, thereby strengthening the partnership with customers.
9.Are you a factory/manufacturer or a trading company/trader?

Yes, we have our own factory, located in Ningbo City, Zhejiang Province. If you want to visit our factory, please contact us in advance and we will arrange a trip for you.
10.Can I request a sample?

Yes, we offer free samples. But you need to pay for shipping by yourself.
11.How long is the delivery time?

Normally, about 45-60 working days. Orders with multiple parts/custom products will take longer. We have a certain amount of inventory, which can completely deal with small batch shipments.
12.What is your payment term?

T/T 30% deposit, balance paid before shipment.
13.What is your MOQ?

$15,000 per order, or an additional $350 handling fee under $15,000.
14.Do you accept OEM/ODM?

Yes. We are a professional manufacturer of hydraulic pipe fittings with rich experience in the manufacture and design of hydraulic products. With a professional technical team, we can digest OEM/ODM orders.
15.What is your shelf life service?

Replace or refund defective products.
16.Can we be your reseller?

We sincerely invite your business to join our success. If you are interested in cooperation, please contact us directly.
---
Choosing the Best Manufacturer of Hydraulic Pipe Fittings
In order to work safely and effectively in their respective applications, hydraulic hose fittingss need to be robust, reliable, and versatile. Laike Hydraulics has 25 years of industry experience and specializes in the design, manufacture and supply of hydraulic hose joints worldwide. Laike Hydraulics has its own forging plant, which produces all raw materials and finished products by itself to ensure product quality, cost and delivery time. We conduct inspections after production and before delivery to minimize the defect rate. Our raw materials and surface treatment suppliers are better than average, and we have been working with them for more than 25 years. The hydraulic hose joints produced by Laike Hydraulics are durable, leak-free and worry-free, and are ideal choices for end users, distributors, wholesalers, factories, etc. Contact us now to get a quote!
Contact Us Now
Enter your inquiry details, We will reply you in 24 hours.
Phone can't be empty
Phone
Products can't be empty
Products you want
Verification code error