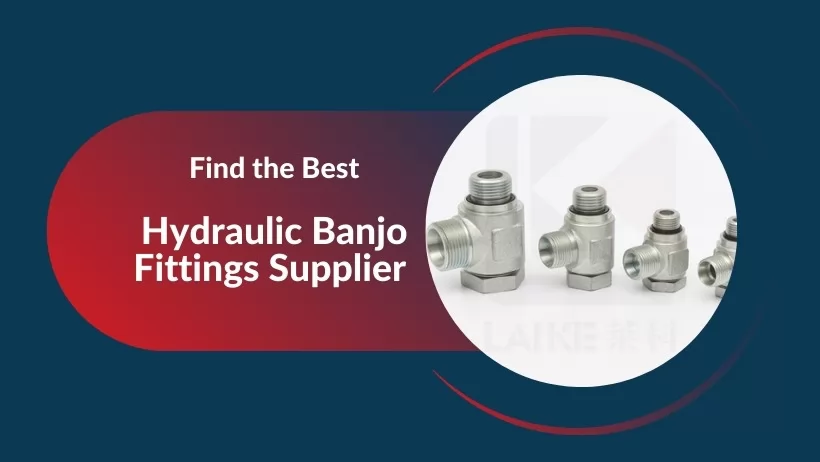 Hydraulic banjo is an important part of a fluid transfer solution. Finding the right hydraulic banjo fittings supplier can help tremendously in conducting business. Today we'll discuss hydraulic banjo parts and hydraulic banjo fittings suppliers.
What is Hydraulic Banjo Fittings
Banjo fittings are primarily used where pipe connections require rotational movement at a specific angle in the piping system. The following are details of hydraulic banjo fittings.

Hydraulic banjo fittings include Banjo Body and Banjo Bolt, which are available in various types and various sizes upon request.

Banjo fittings are available in various thread types such as - Metric, BSPP, BSPT, NPT, UNF, Fractional OD, Fractional NB

A wide variety of hydraulic banjo fittings materials are available to you, such as carbon steel, stainless steel, and brass.

Banjo fittings are available in a variety of sizes, such as - 6 mm OD to 42 mm OD, 1/8 inch to 2 inch, with various thread combinations.

Hydraulic banjo fittings are used in a variety of applications such as hydraulic power stations, steel mill machinery, paper mill machinery, mobile hydraulics, etc. ......

Banjo fittings are also available in welded fitting types that can withstand extremely high temperatures of up to 600 bar (9000 Psi) in piping systems.
Hydraulic Banjo Fittings Features
Under-pressure connection fittings are designed to allow the installation or connection of fittings while the system is under pressure.

Expansion joints and couplings connect sections of pipe and provide tolerance for movement due to work load, shock or thermal cycling.

Flexible fittings are able to move without damage.

Fittings with liners are manufactured with integral liners. Liners are typically made of engineered polymers and are used in applications such as processing materials or for food processing where media cleanliness is important.

Pre-insulated fittings consist of an insulating material or sheath structure designed to isolate the vessel and media from outside temperatures.

The swivel feature allows one or more fitting ends to be rotated or pivoted.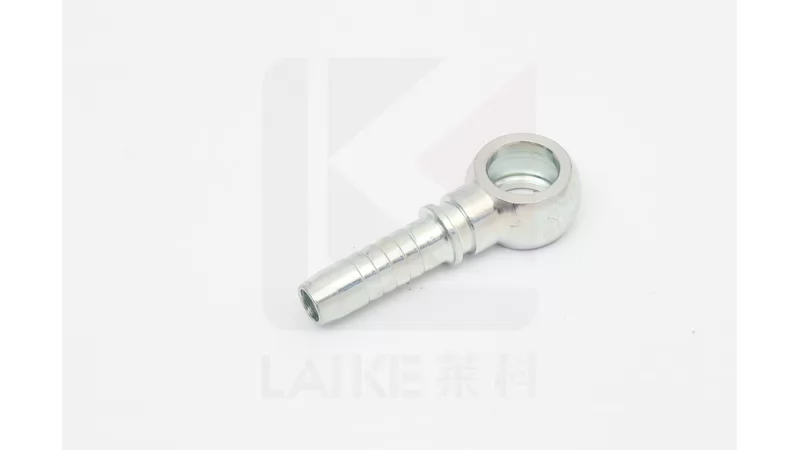 Applications for hydraulic banjo fittings
Oil and gas industry

Chemical industry

Reusable fittings for heating

Construction industry

Water supply systems

Paper and pulp industry

Standard hose fittings for use in pipelines

Defense industry

Power plants

Food processing industry

Processing industry
List of the best hydraulic hydraulic banjo fittings suppliers
Laike Hydraulic

Jiayuan Hydraulic

Vaishnavi Hydraulics Pvt. Ltd.

Excel Metal & Engg. Industries

Ganpat Industrial Corporation
How to find suppliers of hydraulic banjo fittings
In general, you can find the right hydraulic banjo fittings suppliers through the following three ways
B2B platforms

You can find the appropriate hydraulic banjo fittings suppliers on various b2b platforms. The famous b2b platforms in China are Alibaba, Made in China

Google search engine

Google database contains information about hydraulic banjo fittings suppliers' websites. You can search for them using different keywords. But there are many excellent hydraulic banjo fittings suppliers ranked later, you need to turn a few more pages.

Foreign trade fairs

Through the foreign trade fair, you can get the contact information of most domestic manufacturers of hydraulic hoses and accessories and have on-site communication and negotiation. However, due to the COVID-19 pandemic, Chinese hydraulic hose manufacturers are reluctant to participate in overseas exhibitions.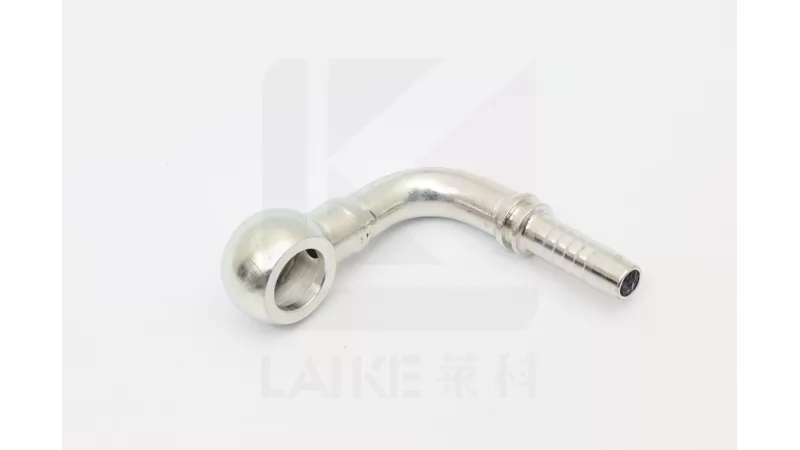 How to choose the right hydraulic banjo fittings supplier
When choosing a hydraulic banjo fittings supplier, you need to pay attention to the following things to make sure you can find the right hydraulic banjo fittings supplier to run your own manufacturing business and other businesses properly.
Find customer reviews and testimonials online

Make sure the company is properly licensed

Special parts inquiries

Find name brand, warranty-backed machine components

Ask about returns, exchanges and refunds

Confirm specifications, functionality and compatibility

Consider availability

Compare and contrast pricing
Select a hydraulic banjo fittings supplier from China
China hydraulic banjo parts at really cheap prices

Here's what you need to know. The prices of items sold in China are very cheap. The advantage of importing from China for you is that you can automatically resell the product or merchandise. In addition, you have to get the merchandise at the lowest possible price. Therefore, it is to your advantage to reduce the cost of importation. Our advanced hydraulic banjo parts technology and production capabilities can save you time and money.

Many of the highest quality products available

Many people think that Chinese hydraulic banjo parts are of inferior quality and easily damaged. That is totally wrong!!! Chinese imports guarantee the best quality because before the goods or products are ready to be imported, it will first pass the inspection process. So don't worry about the cheap price and the best quality.

Hydraulic fittings are developed earlier in Europe and the United States, with mature products, a solid foundation, and large enterprises across industries. China has gradually caught up. What is lacking is just time and background, and more domestic hydraulic banjo fittings can be considered in the future.

High profit margin

The biggest profit from the import business of Chinese hydraulic banjo fittings suppliers. In the first profit mentioned above, if you get very cheap products or goods, you may get a high profit margin when you sell imported Chinese products in the market. Not only that, you can also set your own price for the goods without having to worry about losing money because doing so will ensure that you will be very profitable in doing this business. This is the great advantage of importing from China
Your online business will grow faster
You are the one doing the importing business in China. You will automatically open a great opportunity for those who want to become distributors or affiliates of your products. Not only that, but your status will change to that of a supplier/vendor of products imported from China. Your business will grow much faster, which is a big deal. A reliable supplier of hydraulic banjo parts can help your Amazon and other online platforms grow fast.
Buy the best hydraulic banjo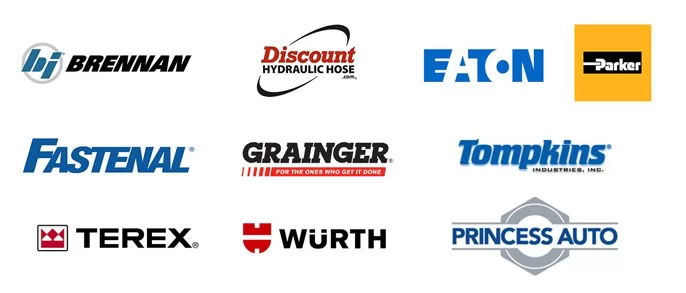 Established in 1995, Lake Hydraulics is dedicated to developing and manufacturing hydraulic hose fittings, hydraulic adapters, hydrualic hose and other related products, which are widely used in mining, machinery, transportation, shipping, oilfield and other fields.
With reliable quality, reasonable price and excellent service, we have successfully built our reputation and won customers from all over the world. Some of our major customers include Parker, Eaton, Terex, PrincessAuto, etc. Our cooperation includes OEM/ODM services, customization, etc. We will try to keep up with our work, upgrade and improve, innovate and invent so as to strengthen the partnership with our customers.
Visit our website or view our hydraulics banjo fittings products today. Contact us today for the latest news.